Designs from "Soapbox Race World":
This was my first design originally intended for private use, however when I showed the WOPL Reborn Community of this Neon In-Game many responded back with feedback. The common question was "Will that be in-game?", my answer … I plan to, but it's up to the server owners to add it to their ModNet.
The design is composed of recreating the Soapbox Race World Logo with a flat design which would give me the ability to downscale the logo without losing too much of the quality.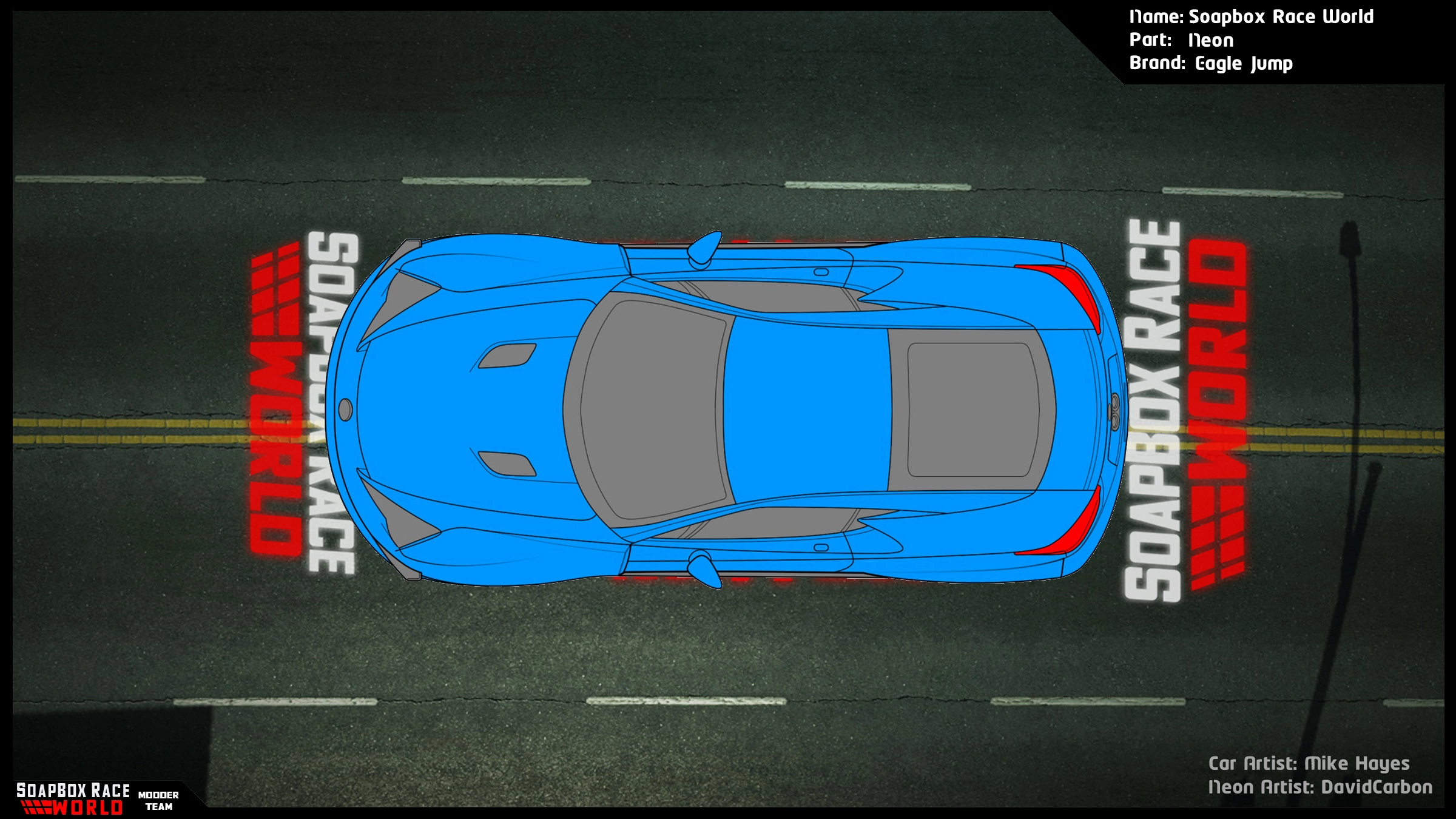 This design was based on the Year 2 Neon. The idea behind this is to reference to original Year 2 Neon without needing to simulate a one-to-one look or feel. Since the release of Need for Speed: World was about to hit its 10th Anniversary, I create this design to celebrate its embark of the game's bumpy ride over the years.